Eating for the Season
Small adjustments to our diet and lifestyle choices set a good foundation for vitality and help cultivate a strong immune system for the winter. Invite Ayurveda into your life and you'll likely experience a constant refrain of, "Well… hmmm, that makes sense and I feel so much better!" Ayurveda teaches us how to pay attention to our environment and to our bodies' cues so we stay healthy through the seasonal change from summer to fall.
You were born with your own innate constitutional balance called your doshas: vata, pitta, kapha. Doshas are combinations of the five basic elements of earth, water, fire, air, and ether. While all three are in you, one or two are typically dominant. Your dosha(s) govern how you naturally digest everything from food to thoughts and emotions as well as how you respond to stress. And there are particular foods and routines that support a certain dosha more than others.
Food and Routine Matter
Food either improves or impairs digestion. A daily routine that is friendly to your particular constitution brings vitality and balance to your mind and body. The dominant elements of each season affect your energy level, mood, what you are craving, and how well you digest.
In the sultry heat of summertime, we are naturally drawn to lighter foods like salads, veggies on the grill, fresh fruits. Think of how ice cream and watermelon are cooling antidotes on a hot summer day – all examples of 'opposites balance.' Endless hours of daylight draw us outdoors and our activity levels increase.
The first fall chill in the air makes us start thinking about soups and stews. Our bodies begin to crave heavier, grounding foods naturally to counter the dry, cool, winds of autumn. And when it gets dark earlier, we tend to spend more time indoors and become more sedentary.
There's nothing inherently good or bad about any of the doshas. They express their nature, in mind and body. But seasonal change can bring imbalance, and this can negatively affect the body and mind. Knowing what to eat, what spices and herbs are balancing for you, learning about small lifestyle changes that can keep you in tune with your body…these are gifts Ayurveda shares generously.
The Invitation
Whether this is your first step into Ayurveda or your next logical leap in the journey, I hope you will join me for an afternoon of great conversation and education about Ayurveda as common sense medicine! Learn more about how to eat and live in harmony in your body as we transition from summer to fall. Every participant will have access to a closed FaceBook page for recipes, Q&A and more, as well as a special one-time rate for an individual Ayurveda session with Kelley. See flyer for details.
2 Workshop Opportunities
The Bindu Yoga in Cornelius NC
Sunday, Sept 22 from 1-5p
$75 (before 9/1)
REGISTER HERE for The Bindu
Or
City Yoga in Columbia, SC
Saturday, Sept 21 from 1-5p
$75 (before 9/1)
REGISTER HERE for City Yoga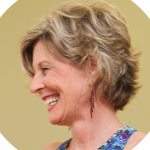 Kelley Gardner
Ayurveda Digestion & Nutrition Coach
---